Kung Pao Sweet Potatoes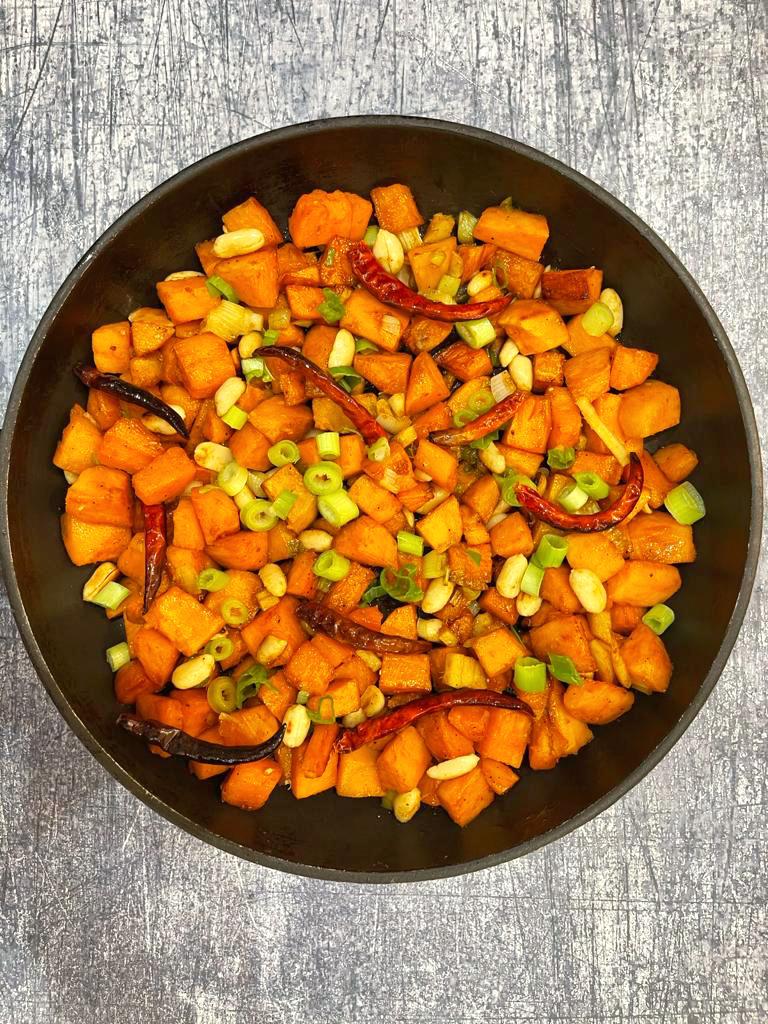 Adjust Servings
1

tbsp

soya sauce

2

tsp

Hoisin sauce

2

tbsp

Sichuan chilli oil

1

tbsp

Chinese black vinegar

1

tbsp

ground Sichuan pepper
Other
4

tbsp

cooking oil ( save little )

3 - 4 cooking oil ( save little )

6

Dried red chillies

5 - 6 Dried red chillies

7

sweet potatoes, medium, cut in small cubes

6 - 7

3

cloves garlic, chopped

1

tsp

grated ginger

Handful chopped spring onions

4

tbsp

dry roasted unsalted peanuts
1.
Combine ingredients for sauce and set aside
2.
Heat oil in a pan, add the red chillies.
3.
Now add the cubed sweet potatoes and sauté until they start to soften, about 6-7 minutes.
4.
Now create a well in the middle of the pan and add the left over oil
5.
Add the chopped garlic and ginger, spring onions. Mix well
6.
Add the sauce and the peanuts. And stir for one minute.