Achari gobhi / cauliflower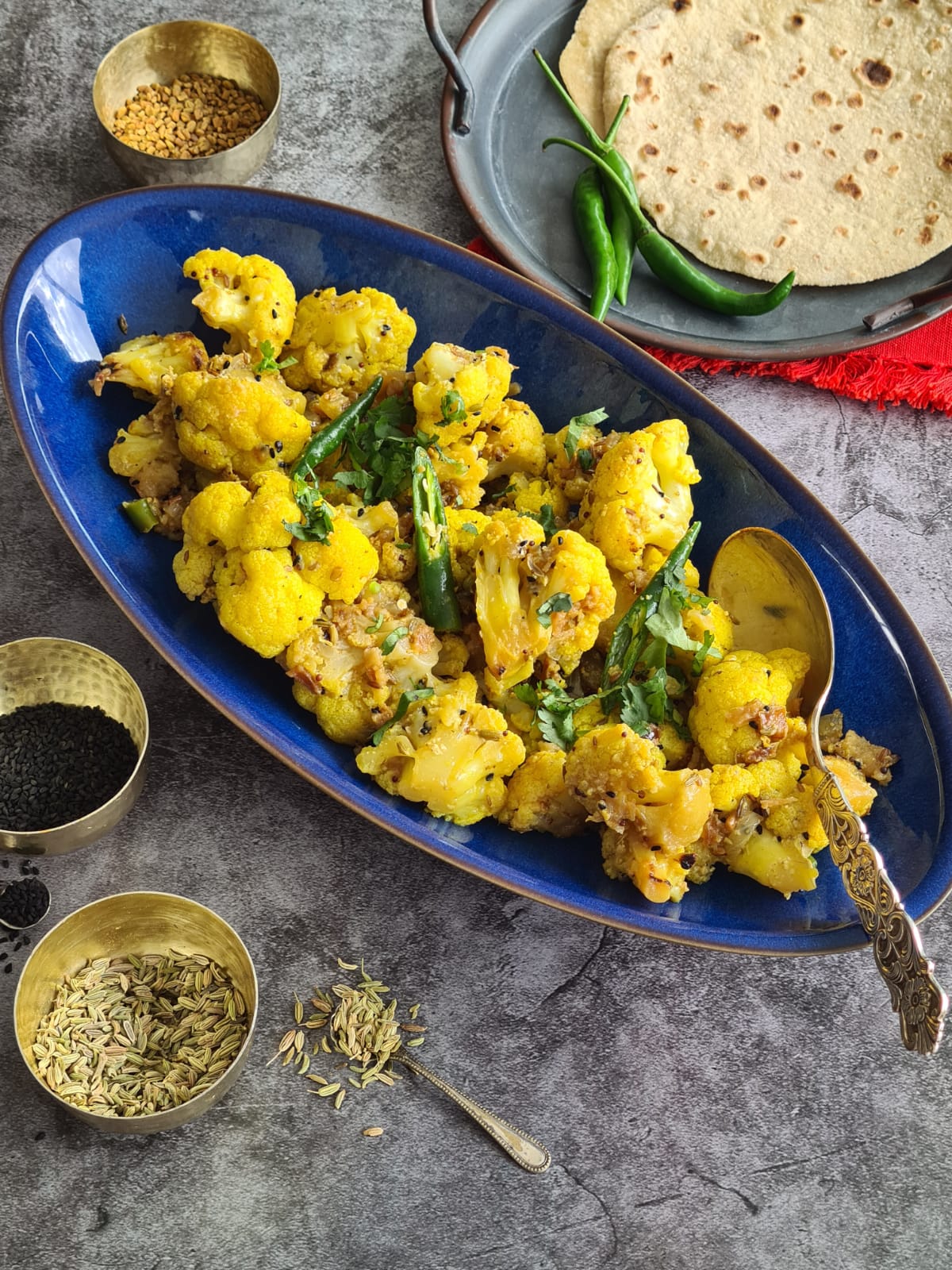 Adjust Servings
1

medium

cauliflower, cut in small florets

2

onions, finely chopped

3

tbsp

mustard oil

1

tsp

cumin seeds

1

tsp

black mustard seeds

1

1/2 tsp

fenugreek seeds

1

1/2 tsp

fennel seeds

1

1/2 tsp

nigella seeds

Pinch of asafoetida

1

tsp

ginger paste

1

tsp

garlic paste

1

tsp

cumin powder

1

tsp

coriander powder

1

1/2 tsp

turmeric powder

Salt to taste

3

green chillies, chopped.

4

tbsp

Greek yoghurt, beaten to a smooth consistency

Chopped coriander leaves to garnish

5

tbsp

water for cooking

4 - 5 water for cooking
1.
Heat oil in a heavy bottom pan. Add the asafoetida and all the whole spices.
2.
Add the onions, cook for 4 minutes until translucent
3.
Now add the ginger and garlic paste, sauté for another 4 minutes on medium heat
4.
Add the turmeric powder. Mix well. Then add the cauliflower florets and salt. Sauté for 2-3 minutes
5.
Now add the coriander and cumin powders and green chillies.
6.
Sprinkle 2-3 Tbsp of water. Toss and mix.
7.
Cover the pan and cook on medium heat for 10-12 minutes until the cauliflower is tender.
8.
Add the yoghurt, one tablespoon at a time and keep stirring. Make sure the yoghurt is smooth /creamy consistency when adding it.
9.
Cover and simmer for another 5 minutes.
10.
Garnish with coriander leaves and serve