Cabbage Foogath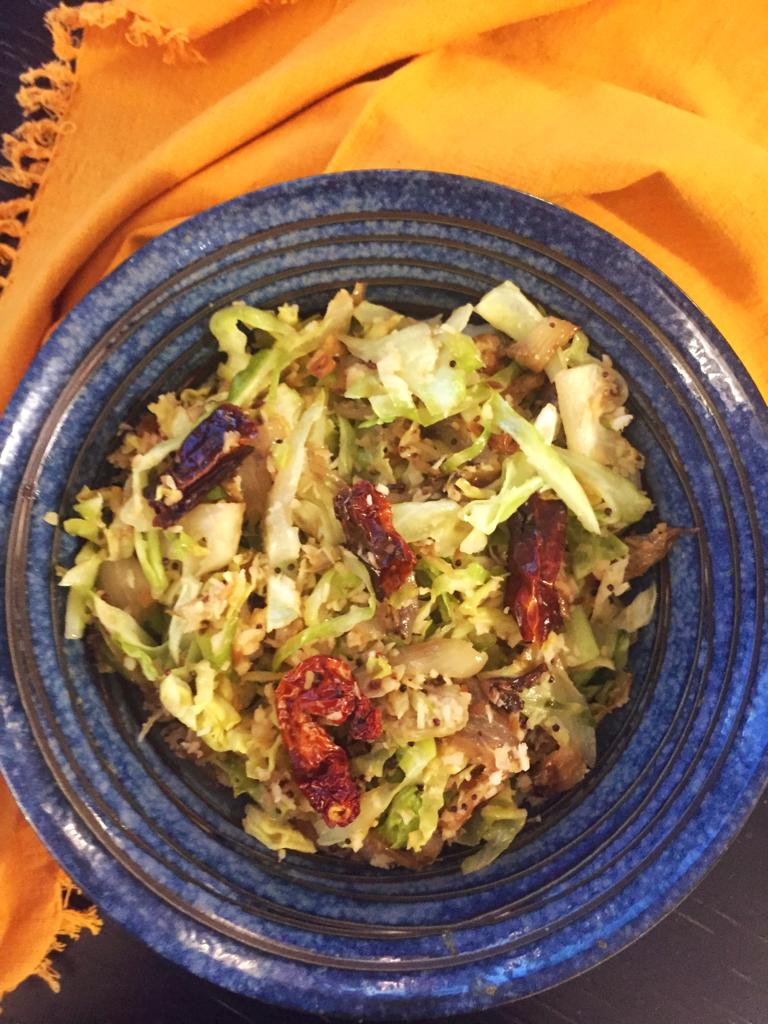 Adjust Servings
2

tbsp

cooking oil

1

1 1/2 tsp

mustard seeds

1

1/2 tsp

cumin seeds

2

onions, sliced

6

garlic cloves, finely chopped

3

Kashmiri chilies

1

green cabbage, finely shredded

2

green chillies, chopped

(optional)

1

1/4 cup

desiccated coconut or freshly grated coconut

1

1/2 tsp

Salt

pinch white sugar
1.
Heat oil in a pan, add mustard seeds. And cumin seeds. Allow them to splutter.
2.
Add red chilies. Next add sliced onions, fry for two minutes and add the chopped garlic. Fry till onion is soft and lightly caramelised. Do not brown the onions.
3.
Add cabbage, green chilies, sugar, and salt. Sprinkle some water (3-4 tbsp. only). Cover the pan and cook till cabbage is done
4.
Add desiccated coconut and cook further for another few minutes.