Welcome! I'm

Radhika

from the Radikal Kitchen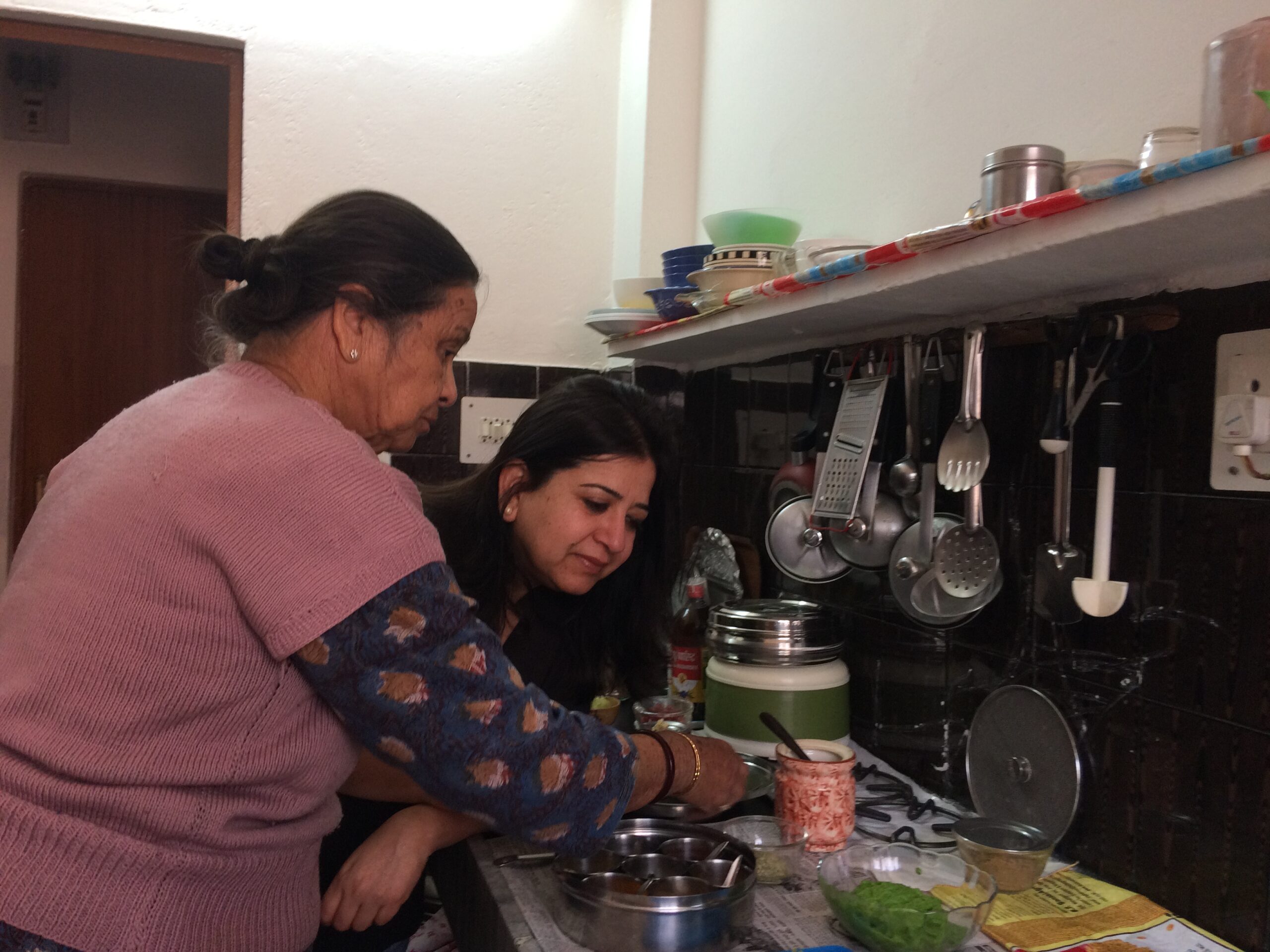 ABOUT RADHIKA
I am a food influencer, columnist, content creator, recipe developer and curator of bespoke culinary events. 
Radikal Kitchen is the product of my diverse cultural heritage and experiences. I was born in Kolkata, India into a family with roots all over the subcontinent, being part Punjabi (from the north-west), part Bengali (from the East), and partly from South India too!
My extended family is even more diverse, encompassing different cultural backgrounds, from Kashmir to Hyderabad, and Armenia to Italy!
My cultural horizons were only further expanded when I met my husband, who is of Spanish and German descent, and by calling London, one of the world's most cosmopolitan cities, my home for the last twenty years.
My culinary journey started at a very young age. I learnt the basics of cooking from my mother, spending hours watching her cook as a child. I was fascinated by the way she used spices – it was as if she was conducting an orchestra! She never cooked from recipes or cookery books. She was innovative, creative and radikal – and this is what I have learnt from her. 
My passion for flavours and home cooking has been enhanced by my academic background in nutrition and dietetics, which has allowed me to develop recipes that are healthy and nutritious. My extensive knowledge of cultures, and health and consumer behaviours, gained through my research carried out with ethnic minority communities across the UK, has deepened my understanding of the relationship between food, health, and culture.
Radikal Kitchen has been inspired by my diverse cultural heritage, passion for flavours and adventurous palate.
What I do:
Food influencer
I am active on TikTok, Twitter, Facebook, and Instagram (with currently 14k followers and counting!)
Food writer
Columnist at iGlobal News
Contributed recipes to Robin Children's Newspaper,
Recipe Development
Developed recipes for food companies including Westmill Foods, Elephant Atta, Raja Spices, and the Sanghera Rum Company.
Curator of Bespoke culinary events:
Curated large-scale media events to launch new spice blends and food products for food companies, and celebrate South Asian festivals including Eid and Diwali, for ASDA.
Online
I run corporate online classes and team building events based on cooking and wellness.