Creamy Chocolate Vermicelli Pudding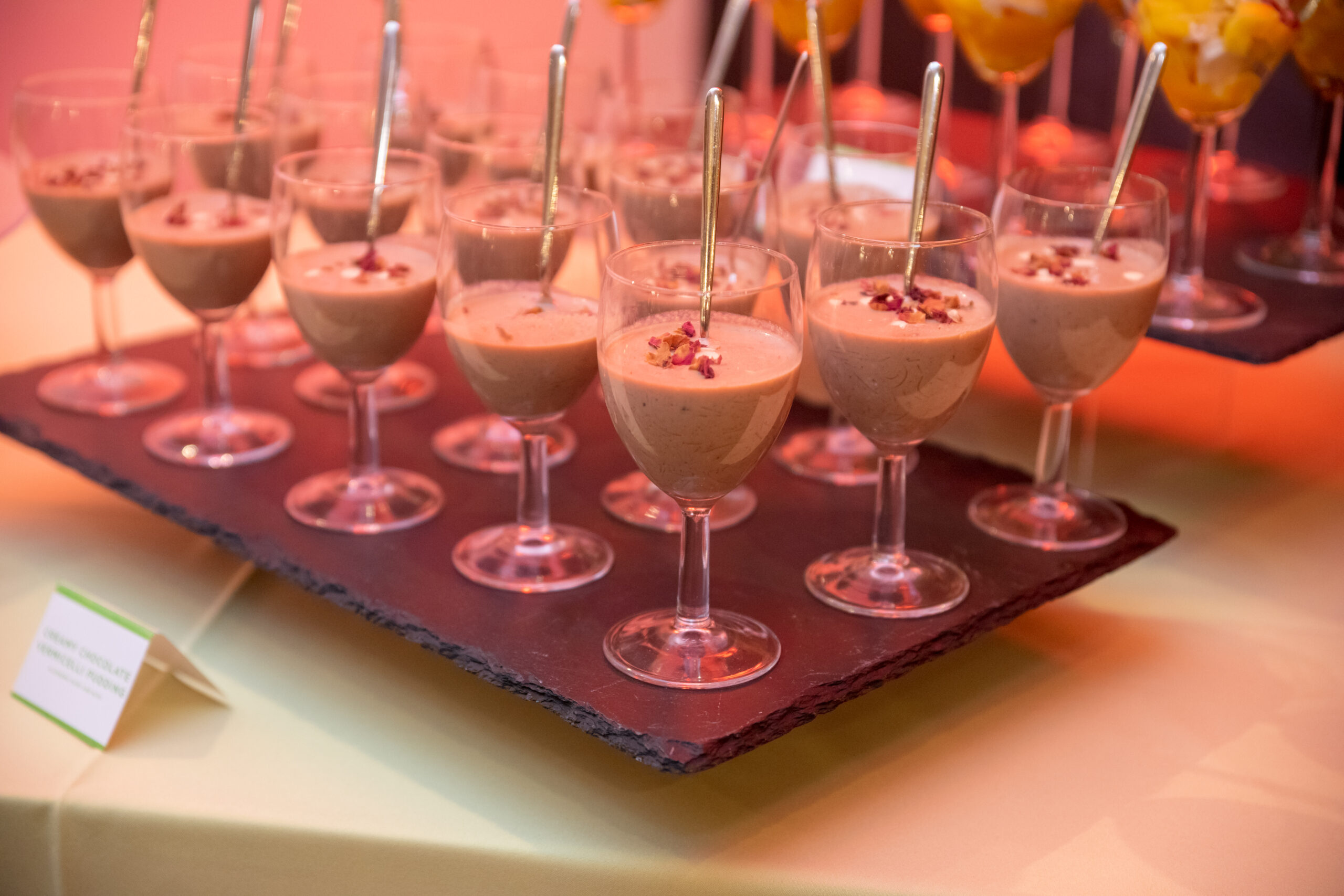 Adjust Servings
1

litre

milk (full fat)

1

cup

vermicelli, roasted, broken into rough 2" pieces

4

tbsp

sugar or as per taste

1

tsp

cocoa powder

100

gm

milk chocolate roughly chopped; melted over gentle heat

1

1/2 tsp

cardamom powder

1

tbsp

almonds without skin, chopped

2

tbsp

pistachio, chopped for garnishing
1.
Heat a heavy based pan and add milk to it.
2.
While the milk is heating, melt the chocolate separately. You can do this either in the microwave or over a pan of hot water. Put the chocolate pieces in a metal bowl over a saucepan filled with water. Heat the water. Stir gently and frequently until the chocolate has completely melted. Use a spatula to scrape the sides of the bowl as you stir.
3.
Once the milk has boiled, turn the heat down.
4.
Now add melted chocolate and cocoa powder. Let it cook for 2 minutes.
5.
Turn the heat to medium. Add the roasted vermicelli to the milk and cook on medium heat for 10-15 minutes, or until the vermicelli is soft. Keep stirring.
6.
Now add the sugar, cardamom powder and cook for 5 minutes stirring continuously. Turn the gas off and remove the pan from the gas hob.
7.
Mix well and allow it to cool.
8.
Pour the kheer into a serving glass.
9.
Garnish with chopped pistachio, chopped almonds
10.
Refrigerate for 4-5 hours. Served chilled.