Coconut and Choco ladoos / balls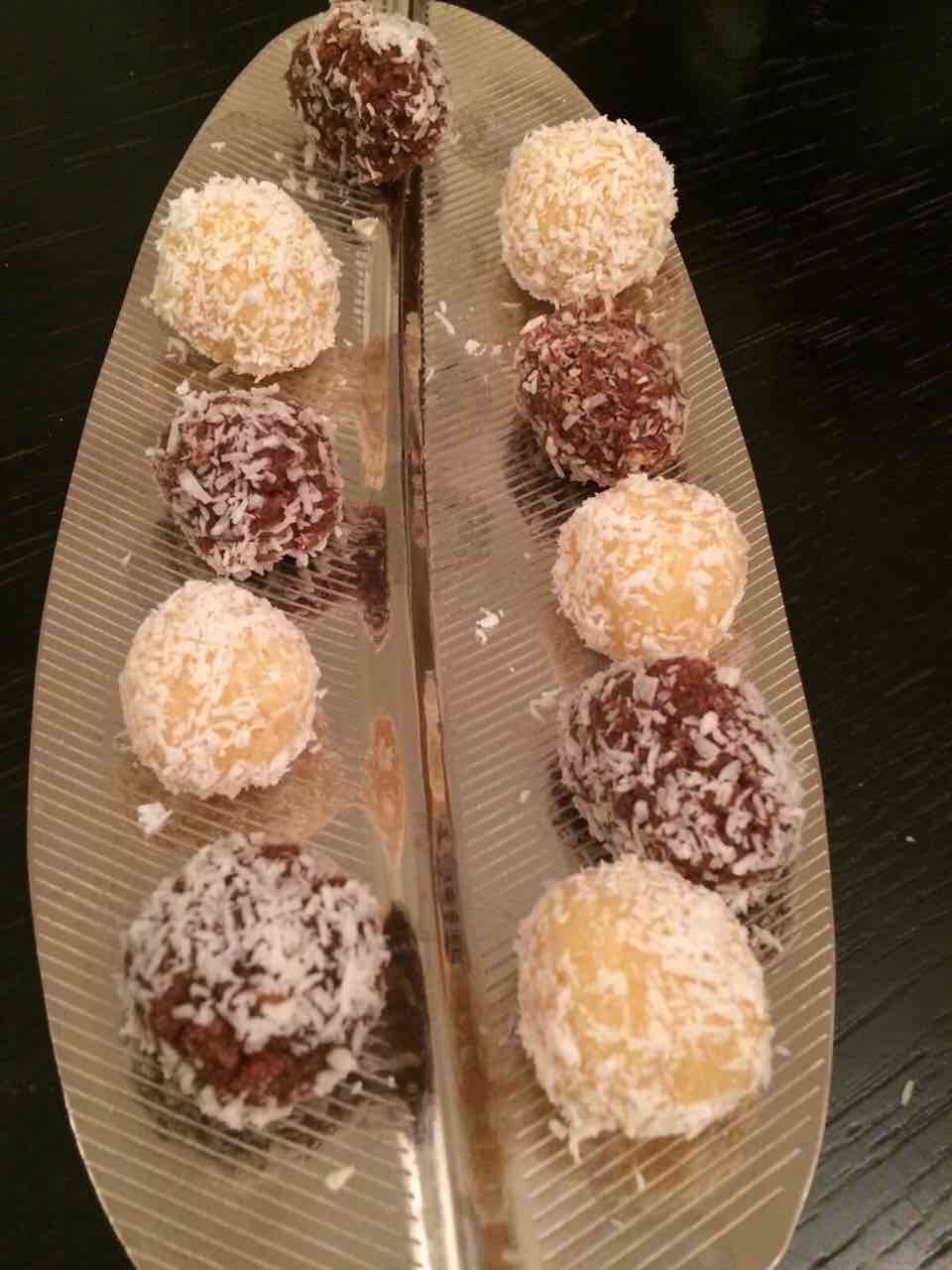 Adjust Servings
1

cup

desiccated coconut

1

1 1/2 cup

milk (full fat)

1

1/2 cup

sugar

3

tsp

dark coco powder

3

tbsp

desiccated coconut powder to roll the coco balls
1.
Take a frying pan, heat, and dry roast the coconut powder for couple of minutes. Keep stirring and make sure it doesn't become brown.
2.
The colour of the coconut after roasting should be a cream colour.
3.
Take a large heavy bottom pan, add the milk, and bring to boil
4.
Now add the coconut powder
5.
Stir continuously until the milk evaporates
6.
Now add the sugar, mix continuously keeping the flame on low.
7.
The sugar will start to melt and make the mixture slightly watery.
8.
Keep stirring keeping the flame on low until the moisture evaporates completely and mixture turns crumbly.
9.
The process so far takes about 20 minutes.
10.
Cool the mixture slightly.
11.
When it comes down to a warm temperature, roll the mixture to balls. You can roll them in desiccated coconut. You should get about 12 balls from the mix.
12.
Rolling the coco balls in desiccated coconut is optional.
13.
You could add cashew powder or any of your favourite nut powders.
14.
To make the Choco version
Add the coco powder after step 7 i.e., after you have added the sugar. Continue to follow the recipe step 8-10. Store in fridge for 2 hours, so it gets little hard and sets a little. Always serve this at room temperature or little cold. You can keep this in fridge for up to a week.