Red Lentils with spinach (masoor dal with spinach)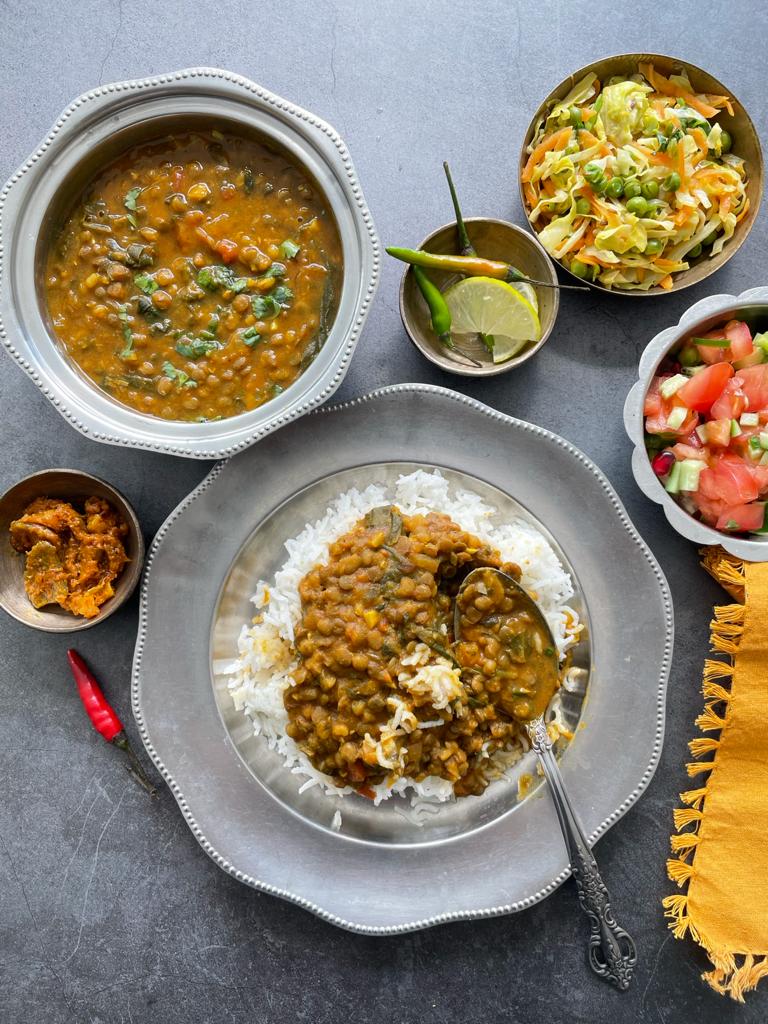 Adjust Servings
1

cup

red lentils wash, soak in water for 20 min and rinse

1

tsp

turmeric powder

Salt – to taste

3

cups

water to cook daal

250

gms

spinach leaves, coarsely chopped

1

tsp

cumin seeds

1

large

onions, chopped

2

tsp

garlic paste

2

tsp

ginger paste

1

tbsp

fresh ginger, cut in slivers

1

1/2 can

tomatoes

1

tbsp

tomato puree

3

tbsp

vegetable oil

1

tsp

coriander powder

1

1/2 tsp

cumin powder

1

1/2 tsp

Turmeric

1

cup

water

Juice of one lemon
1.
Boil the dal with turmeric and salt until well cooked. If using a pressure cooker, put the drained dal along with 3 cups of water, turmeric and salt and cook till done, allow the cooker to cool and release pressure naturally.
2.
In a separate pan, heat the oil, add the chopped onions and sauté until golden brown.
3.
Now add the ginger and garlic pastes and cook for another 5 minutes
4.
Add the tomatoes and puree. Cover and cook, stirring occasionally till the tomatoes are mushy. Add the salt and spices, mix well. Add ½ cup water if you find the mix is too thick or sticking to the base of the pan.
5.
Add the chopped spinach, mix well, and cook for a further 10 min on low heat.
6.
Now add the cooked lentils the spinach and onion sauce and mix well.
7.
Finally, squeeze the lemon juice. Garnish with ginger slivers and serve