Butter bean stew with Middle Eastern flavours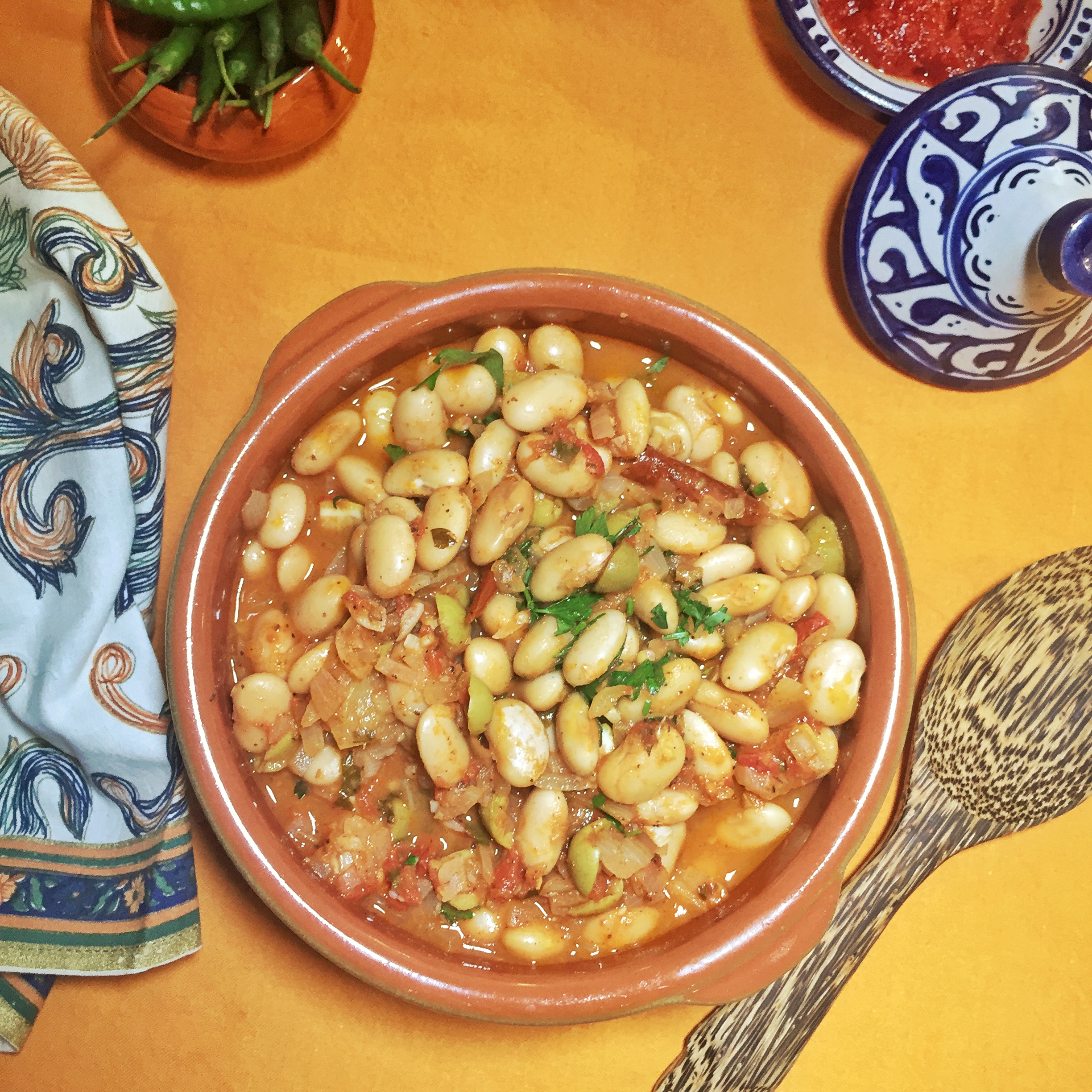 Adjust Servings
2

can

butter beans, rinsed

2

onions, finely chopped

10

garlic cloves, grated

8-10

1

1/2 can

tinned tomatoes

Olive oil- to cook

3

dried red whole chillies

2

tsp

zaatar

1

tsp

sumac

10

green olives, sliced

8 -10

2

preserved lemons, chopped

3

cups

water

Salt to taste

Parsley chopped for garnish
1.
Heat the oil in a cooking pot, add the whole red chillies, add the onions and garlic, sauté until golden brown
2.
Now add the tinned tomatoes, mix well. Lower the heat and cook for 10 min stirring regularly to stop the mix sticking to the base of the pan.
3.
Add the herbs, butter beans and salt. Add 1 cup water, bring to boil, then cover and cook on low heat for 5-7 min. Add more water if you find it is too thick.
4.
Now add the chopped preserved lemon, chopped olives and the remaining water and simmer for 10 min. Add salt. Mix well.
5.
The gravy should be thick.
6.
Garnish with chopped parsley
7.
Serve with warm bread or cooked rice